THE FLAT ASSUNTA OFFERS THE
luxury of two private balconies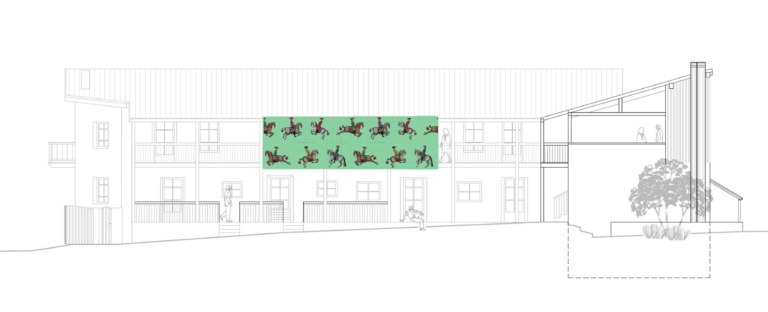 The flat is located on the first floor and is particularly spacious thanks to the covered balconies on both sides of the flat. The flat is decorated in green. It measures over 45 square metres and can accommodate up to 4 people.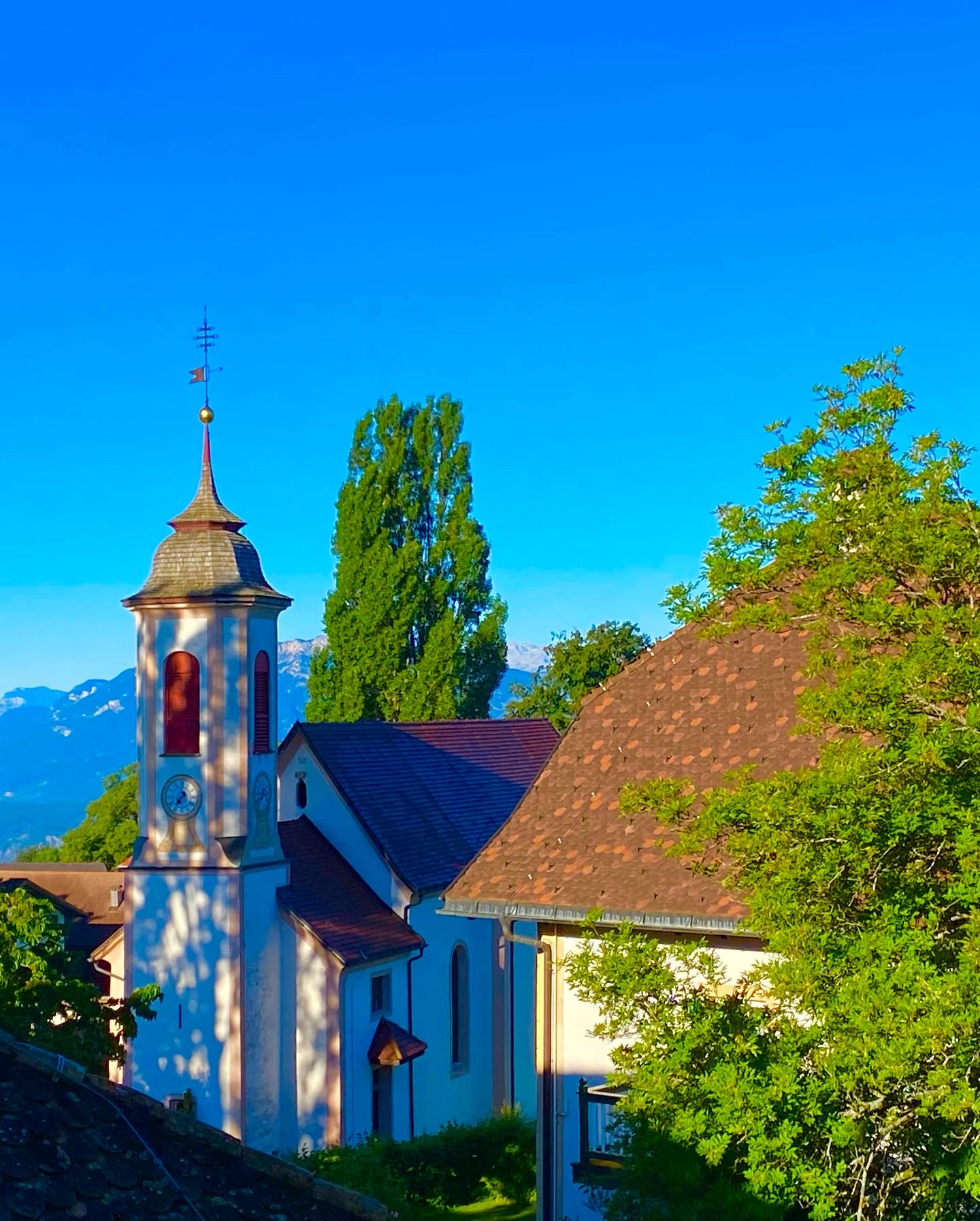 OF THE CHESTNUT TREE AND THE PRIVATE CHAPEL
The flat is dedicated to our mother Assunta. From here she watched her countless animals from the horses to the dogs to the llamas or the little monkey. There is a splendid view of the estate.
SUSTAINABILITY AS A FURNISHING CONSULTANT
Apart from the kitchens and the bathrooms, nothing in House Himmelfahrt is new. Everything has a history. This also applies to the furnishings in the Assunta flat.
The handmade beds are not only sustainable but also barrier-free. The organic mattresses and natural bed linen add to the sleeping luxury. The electrosmog barrier offers additional relief for the body. And the delicate horse-drawn carriages scurrying across the wallpaper not only remind us of Assunta's passion for horses but also take the spirit into a deep sleep.
Green corals everywhere you look. The walls of the completely barrier-free bathroom in wood look were designed by my sister.
EVERYTHING YOU NEED FOR A GOOD MOOD
The kitchen has everything you need for cooking and living. Including a cosy sitting area, dining table, work area, etc. The wallpaper is green like the rest of the flat.
A beautiful couple on the 1st floor
You can also book the entire 1st floor for yourself, because the flats Assunta and Friedrich can be connected via a connecting door. In this variant you have exclusively:
You can also book the entire Haus Himmelfahrt exclusively! In this "We are family" variant, you and your group (up to a maximum of 16 people) have exclusive use of: