THE FLAT FRIEDRICH HAS ITS
own terrace with a view of the forest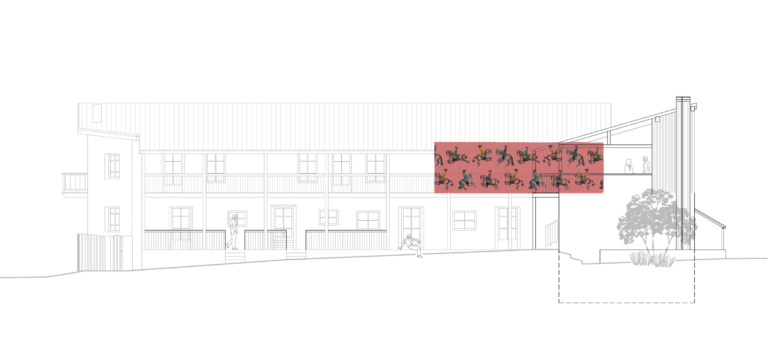 The flat is located on the first floor and measures 45 square metres, up to 4 people can spend their holidays here. It is decorated in red tones and is located in the immediate vicinity of the relaxation terrace.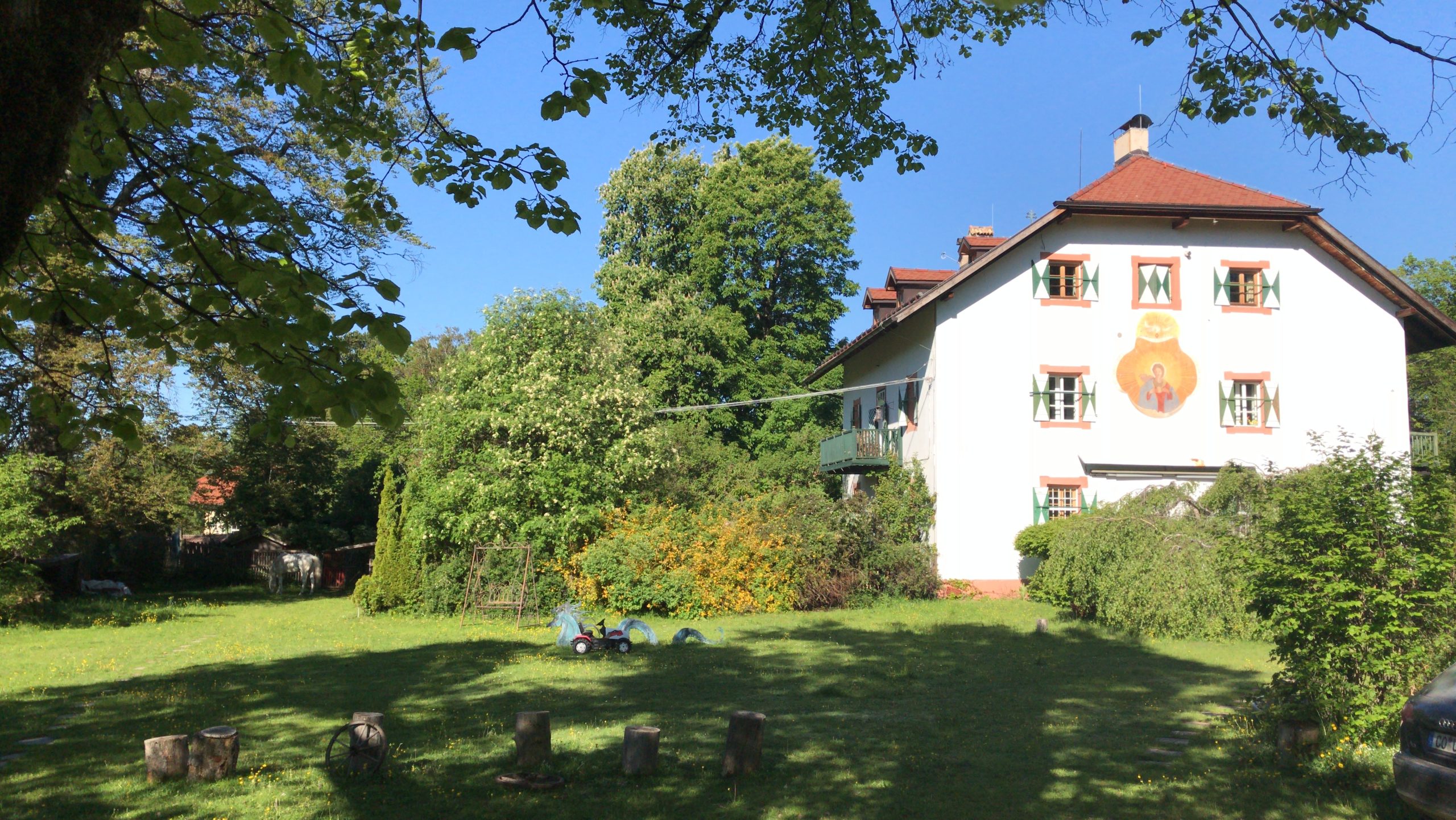 The Friedrich flat overlooks the old family residence of the Toggenburg family. The flat is dedicated to their offspring Friedrich. As Minister of the Interior of the Danube Monarchy, Governor of Tyrol and later parliamentarian in Rome in the young republic of Italy, he helped shape the history of South Tyrol.
COSINESS INSTEAD OF STERILE PERFECTION
The furniture comes from the old family collection. Nothing is perfect, but everything is cosy. The artistic wallpapers come from my sister's creative laboratory.
MODERN SLEEP INTO THE "WORLD OF YESTERDAY"
The handmade beds are not only sustainable but also barrier-free. The organic mattresses and natural bed linen add to the sleeping luxury. The electrosmog barrier offers additional relief for the body. The herbal pillow from biodynamic cultivation takes care of the rest.
are all our bathrooms. But they lack nothing. Especially not style and accessibility. In this, they prove wrong those who claim that these two poles cannot be combined!
Nothing is off-the-peg at House Himmelfahrt. Not even our kitchens. The small kitchen in red has everything you need for cooking. And the large room offers a cosy sitting area, dining table, work area, etc.
A beautiful couple on the 1st floor
You can also book the entire 1st floor for yourself, because the flats Assunta and Friedrich can be joined by opening a wide connecting door. In this variant you have exclusively:
You can also book the entire Haus Himmelfahrt exclusively! In this "We are family" variant, you and your group (up to a maximum of 16 people) have exclusive use of: