a bedroom with exit to the own balcony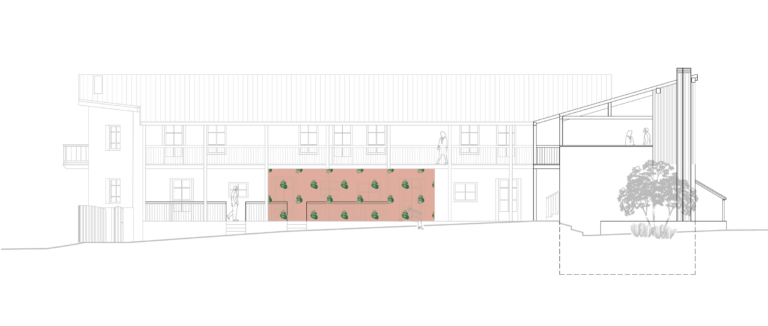 The flat is on the ground floor with direct access to the large garden. This is where our mother's and grandfather's horses once stood. The flat is decorated in a delicate salmon colour. It measures 45 square metres and can accommodate up to 4 people.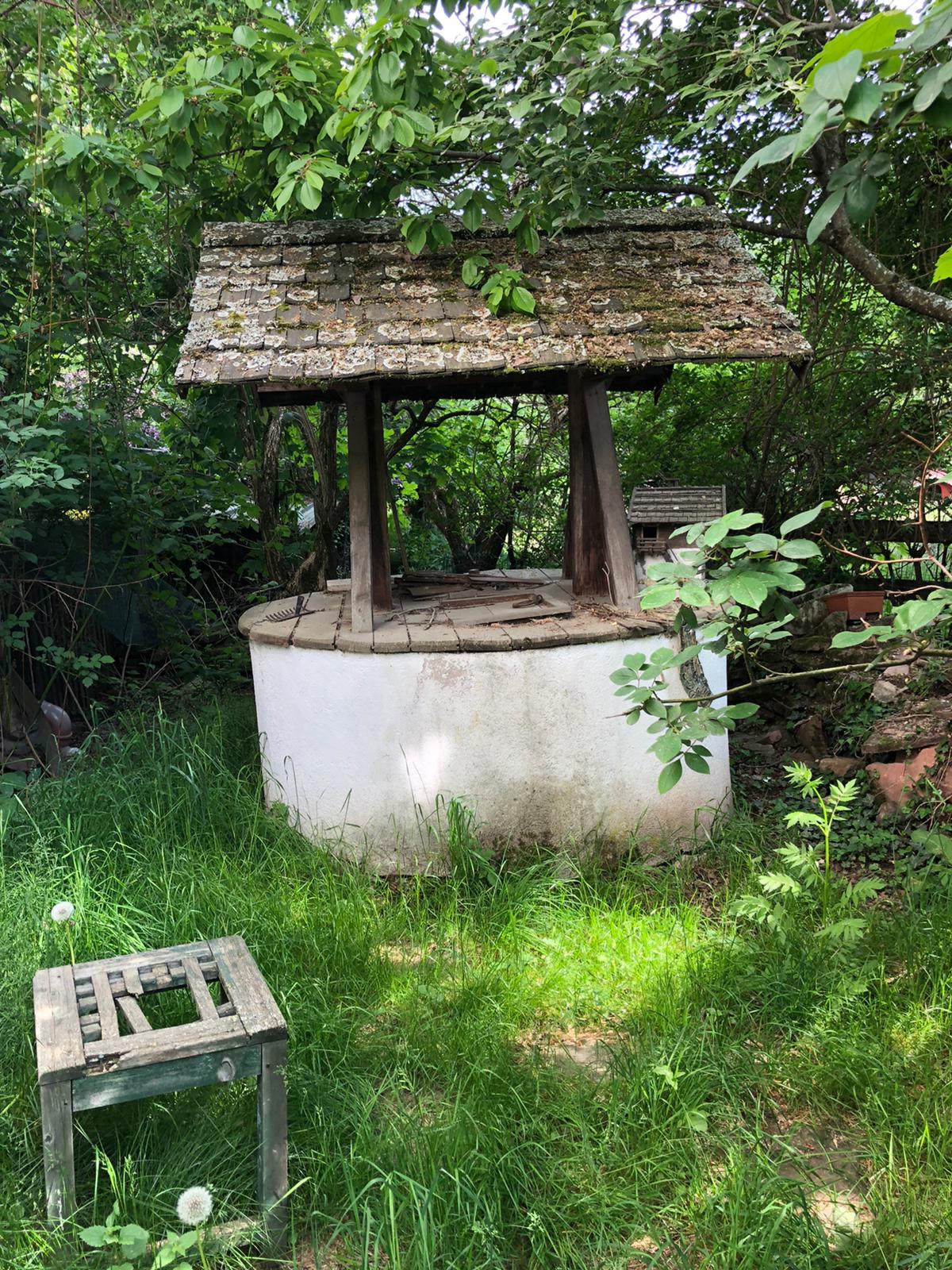 OF THE COURTYARD AND GARDEN
The flat named after our grandfather overlooks the two fountains of the manor house and the garden. Paul was an enthusiastic horse rider. Horses also decorate the walls of the flat.
The furniture comes from the old family collection. Upcycling in its pures form. Nothing was bought new. The artistic wallpapers come from my sister's creative laboratory.
The handmade beds are not only sustainable, but also barrier-free. The organic mattresses and natural bed linen add to the sleeping luxury. The electrosmog barrier offers additional relief for the body. Delicate floral patterns soothe the mind. The bedroom is spacious with doors to the private balcony.
Delicate green shells are scattered across the walls of the completely barrier-free bathroom in wood look. You will find these shells in other places in the House Himmelfahrt. After all, the entire Dolomites were once below sea level.
WITH A VIEW OF THE BIG LIME TREE
The salmon-coloured kitchen has everything you need for cooking. Plus a cosy sitting area, dining table, work area, etc. The wallpaper shows riders and their horses.
Book the ground floor exclusively
You can also book the entire ground floor for yourself, as the Georg-Otto and Paul flats can be joined together via a connecting door. In this variant, you have the exclusive use of:
You can also book the entire Haus Himmelfahrt exclusively! In this "We are family" variant, you and your group (up to a maximum of 16 people) have exclusive use of: